Are you preparing for a major home cleanout? Or is your home undergoing some renovations? When it comes down to tasks and projects such as these, many homeowners fail to equip themselves with the proper tools and knowledge to properly throw away their waste in the most convenient way.
The truth is, large-scale projects like renovating an entire home or cleaning out the entire house are not the only back-breaking tasks. Collecting the trash and debris is also as tiring and as time-consuming. Therefore, it is just logical that you should hire a company that can help you eliminate this problem.
There are two main choices when it comes to disposing of your trash. The first one is to hire a junk removal service and the second one is to rent a dumpster. You need to choose between one of these two options, depending on how hands-on you are with the project.
What is the difference between the two main choices of eliminating the waste materials of your home?
Junk Removal Services
A junk removal company can help you with all major cleanups – whether it be a house, an office or nine-story building. They basically assist you in cleaning up demolition debris and other general trash removals.
The difference between this and a dumpster rental service like is that with a junk removal service, they do all the lifting for you. Do not worry about where to find these people. A majority of the time, junk removal services are offered by many dumpster companies here in Tucson, AZ.
Dumpster Rentals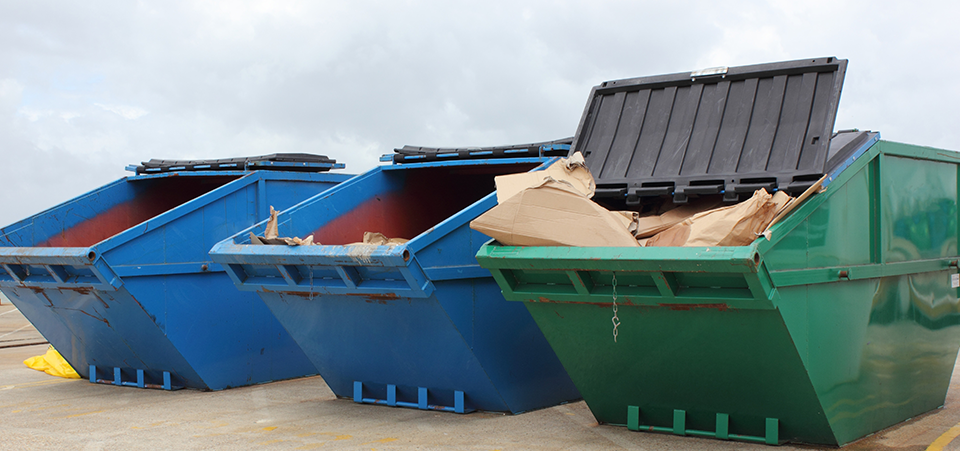 Dumpster rentals, on the other hand, involves you calling our company, select the right size for the unit, have it delivered to your address, fill it up with trash and have it hauled away by our drivers. Unlike junk removal services, you have to do the heavy lifting.
Many of the dumpster rental companies are eco-conscious, which means they are conscious of waste removal and disposal. Companies that are environmentally aware typically head to the recycling centers to ensure that all useable trash you have thrown out can be saved and repurposed, or reused.
Here is a list of the pros and cons of the two types of service.
Junk Removal
PRO: Typically, the companies always advertise that they will conduct all the back-breaking work for you. This includes taking out very large appliances or furniture for you. They will also carry the trash from the basement, up to the front door for them to throw it out in their truck.
CON: Bare in mind that for junk removal services, they are more likely to come back and pick up more trash. Calling them to come back to clean up the new trash and debris will cost you more each time. Once this happens, expect for additional charges.
Dumpster Rental
PRO: Renters are allowed to fill up the dumpster before it gets hauled away. Since dumpsters are typically rented for only a week, it would be best to plan the schedule as construction delays may cause you more issues later on, especially with the dumping of the new trash.
CON: It will take a while for the trash to fill up. Since the norm is for the dumpster to stay with you for 7 days, it can look a bit cluttered, especially when it is situated in an awkward space. Unless you are willing to pay the additional charges for an early pickup, you really need to wait for at least 7 days before the dumpster gets cleaned out.
Do you still have questions?
Consider to give us a call at 520-447-1344.
We can help you make a decision on which service would work best for your project and space here in Tucson, AZ.
Our staff members are experts at this type of solution, so do not hesitate to get the answers you need before deciding on which service to go for.